A Message From the President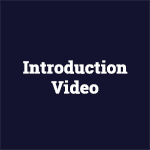 Dear Friends of UHV,
The 2018-2019 year was one of expansion for the University of Houston-Victoria, not only with construction projects and new buildings for future generations, but also with our community partnerships and the way we were able to help students advance in their lives and careers.
I hope you will enjoy this online annual report that allows us to make information about the year available to a wide audience and to feature videos and highlights from the Nov. 12 President's Annual Report & Excellence Awards event.
Here are just a few of UHV's highlights from 2018-2019:
The M.G. and Lillie A. Johnson Foundation gave $1.5 million to the university, the largest donation in our history, to help build out and equip state-of-the-art labs that will be in the university's new Science, Technology, Engineering & Mathematics Building under construction and the former Town Plaza Mall building being renovated.
UHV broke ground on both the STEM Building and the former Town Plaza Mall building and celebrated with a "topping out" ceremony for Don & Mona Smith Hall, our new three-story, 280-bed residence hall scheduled to open in fall 2020.
We opened University Commons, the university's new three-story, 80,124-square-foot student center and the location of our new library serving UHV and Victoria College students in addition to the community.
UHV Katy moved into a new academic building shared with the University of Houston and continued to offer transfer and graduate programs to Greater Houston students looking for quality, affordable education located close to where they live and work.
We welcomed new UHV leadership, including Chance Glenn Sr., provost and vice president for academic affairs, and Ken Colwell, dean of the School of Business Administration. We also announced the hiring of Jose Cantu as our new vice president for enrollment management.
Readers of the Katy Times newspaper voted UHV the Best College in Katy for the fourth year in a row, while readers of Living Magazine named UHV the Best College or University in Katy and Fulshear.
UHV partnered with San Antonio Independent School District to identify up to 10 graduating seniors each fall and provide these "SAISD Scholars" with extensive advising and financial support to attend UHV as freshmen.
Crossroads Bank donated $300,000 to the university over 10 years to support the expansion of UHV athletics. The gift, the largest cash donation ever in support of UHV athletics, also designates the bank as a UHV Athletics Sponsor for each of the university's sports throughout the academic year from 2019 to 2028.
For the second year in a row, UHV set a fundraising record by raising $3,245,449 in donations during the fiscal year that came from 1,303 unique donors, including 618 alumni.
The UHV Student Government Association led an initiative that resulted in a referendum supported by students to assess themselves a $125-a-semester fee to help finance the university's first recreation center. Students voted 3-to-1 to approve the fee, which began in fall 2019 and applies to students who live within 50 miles of the Victoria campus.
A $100,000 donation from the Rebuild Texas Fund via the Qatar Harvey Fund provided scholarships to students still struggling with the aftereffects of Hurricane Harvey.
Numerous national organizations ranked UHV for our quality and affordable degree programs.
Because of the expansion we experienced this year in all areas and the legacy UHV is leaving in the communities it serves, our theme for the annual report is Expanding Our Legacy.
As you look through this website, be sure to view the short videos featuring students, faculty, alumni and community members talking about how UHV has made a difference in their lives. You also will see photos from the annual report dinner and videos of our special recognition award recipients.
As I look at the changes UHV is undergoing, I am thankful for the support we have from Victoria and the region. Without our students, faculty and staff, our generous donors and our supportive community, these accomplishments would not have been possible. Remember, Expanding Our Legacy is only possible if we work together.
Sincerely,

Robert K. Glenn
President, University of Houston-Victoria