The Student Experience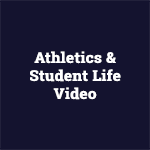 UHV offers plenty of activities, programs and learning experiences outside of the classroom so that students thrive during their college experience. These activities take place both on and off campus.
In 2018-2019, more than 75 students learned leadership skills at the fifth annual ROAR Leadership Conference. Several students also earned certifications in the ROAR Certified Leader program, which encourages students to think critically about their leadership skills and how those skills could impact their future careers.
Students gave back by participating in the fifth annual Alternative Spring Break trip to Biloxi, Miss., and several local service projects during National Volunteer Week. These included volunteering in Victoria at the Dorothy O'Connor Pet Adoption Center, Retama Manor South and the Food Bank of the Golden Crescent.
Here are some more Student Affairs highlights from the year:
Career Services assisted more than 400 students with job searches and career coaching through individual sessions. The office also hosted 37 career-related programs, job fairs and workshops.

JP's Market, a free food pantry and career closet open to UHV and Victoria College students, had another successful year thanks to support from the Food Bank of the Golden Crescent. The initiative served 433 students and provided 13,417 pounds of food.

UHV hosted its fourth annual Family Weekend. Collaborating with university departments, student organizations and the City of Victoria, more than 400 students, their families, and university faculty and staff enjoyed two days of activities that included a magic show; the President's Picnic, featuring food, games, inflatables and music; and Bootfest in downtown Victoria.

Residence Life started the year at 98 percent occupancy in the university's residence halls, the highest occupancy rate ever and a 1 percent increase from the previous year.

UHV held its fourth annual homecoming week. The week featured a tailgate, kickoff concert, alumni banquet, talent show, capture the flag football game and dance. The '90s theme was "Keepin' It Fresh at UHV."

Participation in intramural sports grew with the continuation of the Cross Campus Challenge: Battle for the Cup. More than 200 students from UHV and VC competed on flag football, volleyball, basketball and soccer teams. VC won the traveling trophy.

Residence Life started using new housing operations software that allowed for increased resident engagement and interaction through a new housing portal.

Thirty-five UHV students registered to vote in Victoria County or took a mail-in form during National Voter Registration Day, and 110 students registered to vote on National Constitution Day.

Ninety percent of returning students living in the residence halls used a new room selection lottery system.

Students traveled to the Capitol in Austin to meet with legislators to discuss UHV's budget request for the upcoming biennium.

Seventy-eight percent of UHV students living in university housing stated that they were satisfied with their residential living experience in a Quality of Residential Life Survey. This was well above the national average.

Student Life provided more than 170 activities for students, including more than 20 multicultural events. This included the university's first poetry slam and open mic night featuring poet Ashlee Haze and UHV students. The event was held during Women's History Month.

The Counseling Center saw an increase in student appointments from the prior academic year and hosted more than 50 programs related to substance abuse, and mental, physical and sexual health.

Ten student organizations were chartered during the annual Student Organization & Leadership Banquet. UHV now has 40 officially chartered student organizations with more forming as interest groups.

Disability Services continued to see a rise in students receiving academic accommodations and support services. More than 150 students registered with the office, ensuring they received equal access to participate in and benefit from UHV academic programs and activities.